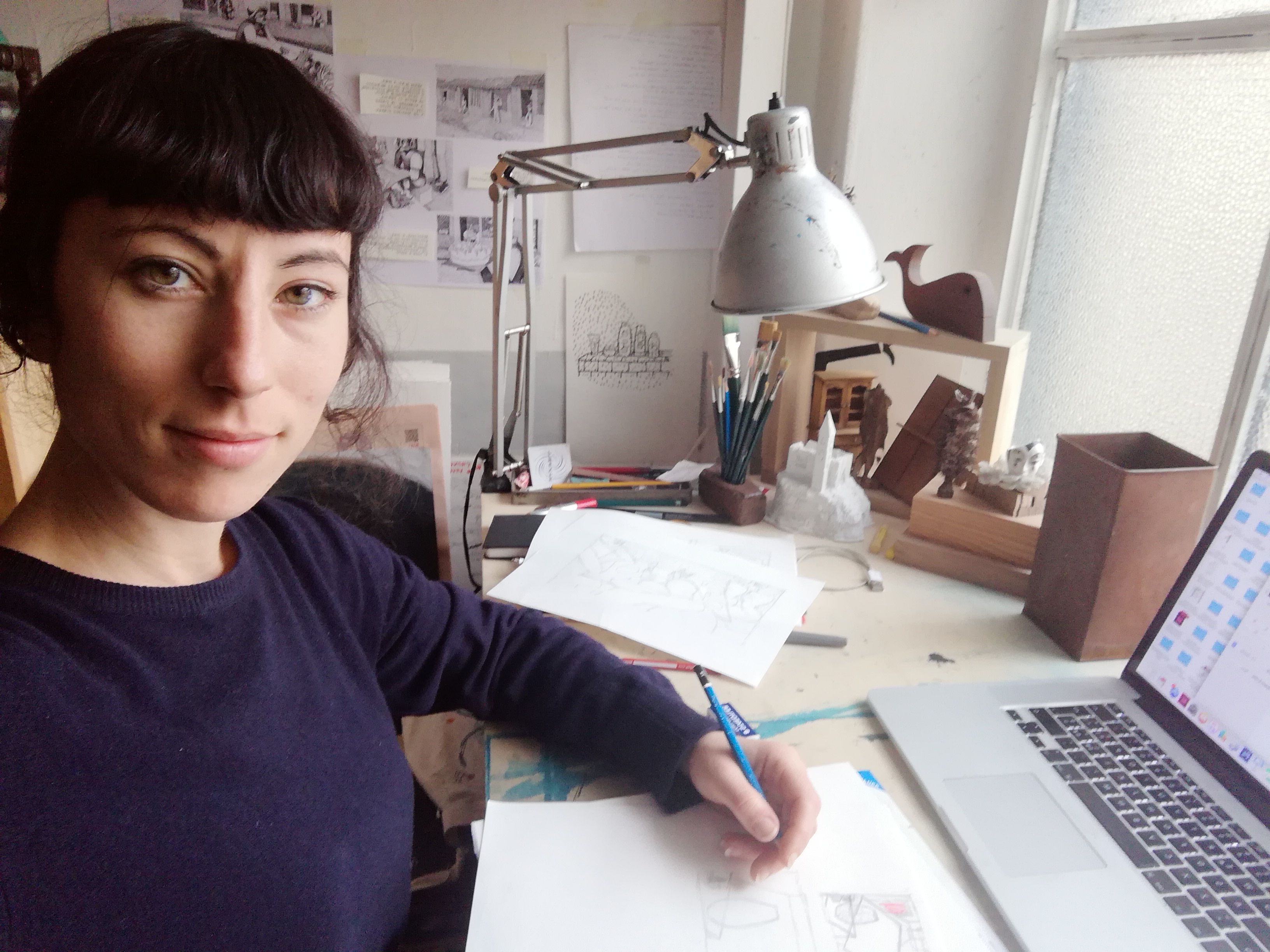 ariannavairo@gmail.com
instagram

Arianna Vairo (Milan, 1985) has always been drawing or painting.
In 2008 she specialized in illustration and animation at Istituto Europeo di Design, Milan.
In 2007 she attended the Konstfack Institute, in Stockholm.
In 2006 she attended the printmaking course held by Moreno Chiodini at Scuola d'Arte del Castello Sforzesco (MI).

As illustrator, she collaborated, among others, with The New York Times, Marina Abramović Institute,
Biblioteca Sormani, Fondazione Feltrinelli, L'Espresso, La Lettura, Marsilio Editore, Il Tascabile,
Virginia Quarterly Review, Codici Ricerche, Comunità Nuova Onlus, ISINNOVA, BuzzFeed, Vita Magazine,
ChiareLettere, GQ, Vice, Il Sole24Ore, Bang (SE).

She realized a 70 metres wall painting into Università Bocconi
(via Roentgen, Milano, you should go and see it once!)

She illustrated so far 19 books, for publishers as: Topipittori, A Buen Paso, Eli Edizioni,
Lápis de Memórias (PT), Giannino Stoppani Edizioni...

She participated in many exhibitions, personal and collective, and art-directed others, in Italy and Europe.

Her work has been recognized by: Theran Book Fair 2017, American Illustration 34, Society of Illustrators 57,
Communication Arts 2014 and 2016, 3x3 Honorable Mention 2014, Bologna Children's Book Fair (2011, 2014, 2017),
Biennal of Illustration Bratislava 2011, White Ravens 2012, Festival dell'Illustrazione di Pavia 2012.

Since 2014 she is teaching printmaking techniques, during basic and advanced courses, at Istituto Europeo di Design, in Milan;
since 2019 in Turin.
Since 2018 she's collaborating with Scuola Superiore d'Arte Applicata del Castello Sforzesco (MI)
In 2014 she teached a linocut workshop at Le Immagini della Fantasia, in Sarmede.
In 2012 and 2013 she has hold Café Kafka, illustration's workshop at Academy of Fine Arts in Milan.

Since 2013 to 2017 she organized with G. Ascari and C. Taverna, at Nuages gallery,
collective exhibitions of illustrations, included in Bookcity's program, event promoted by Milan city council.